Has Your Car Been Damaged by an Accident, Storm or Vandalism?
You May Have an Insurance Claim Against Loss Value of your car!
Don't Settle with Your Insurance Company Until You Speak with Us.
Your cars resale or trade value may have decreased.

Call Us Today!
DIMINISHED VALUE EXPERTS! – ACCURATE AUTO APPRAISALS
SOUTHWEST FLORIDA'S #1 CAR APPRAISERS PROS 
Just what is diminished value?
Diminished Value, which is a type of accelerated depreciation, occurs when a vehicle has a loss in value due to the vehicle being involved in an accident.  Of course, the insurance company is going to cover the accident and assist in the vehicle being repaired to pre-accident condition.  However, now that the vehicle has had the accident, it has incurred a loss nevertheless, and you, the owner, may not be made financially whole after the repair.
Let's take an example –
You decide to purchase a used vehicle.  You go to a car dealer and look at several of the same model cars.  You narrow it down to two that just happen to have the same mileage, overall condition, year, options, etc.  The salesman pulls a vehicle history report and discovers that one car has been involved in an accident, the other was not.  You would never know it from looking at the cars.  Now, which car would you pick – the one involved in an accident or the one that wasn't?  Most people are going to pick the one with the clean history.  The one not chosen has diminished value. If your car was involved in an accident, and you were not at fault, you may be entitled to diminished value to make you whole for your pre-accident vehicle value.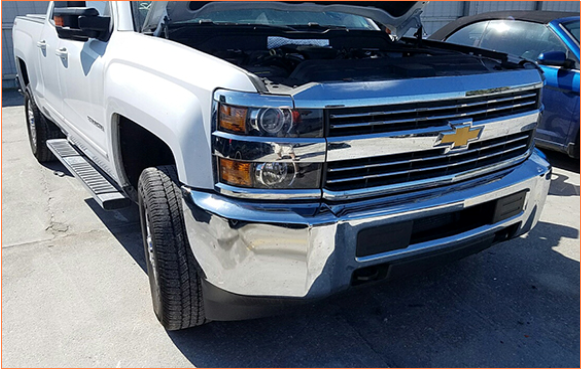 2015 SILVERADO
Pre Loss: $45,325
Post Loss: $31,727
DV: $13,598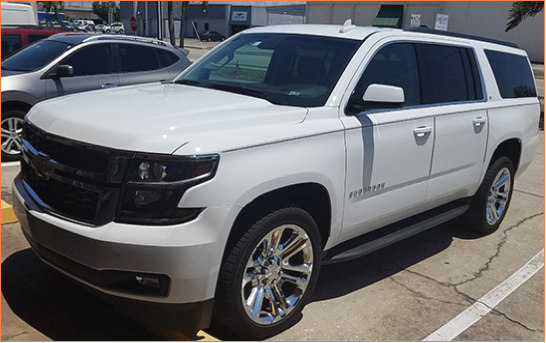 2016 SUBURBAN
Pre Loss: $55,000
Post Loss: $35,750
DV: $19,250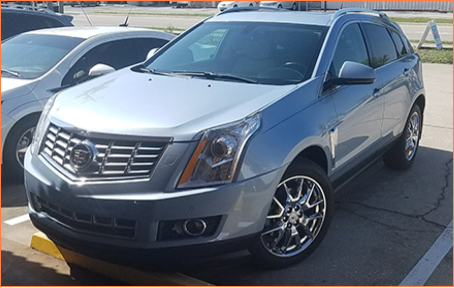 2013 CADILLAC SRX
Pre Loss: $33,600
Post Loss: $23,520
DV: $10,080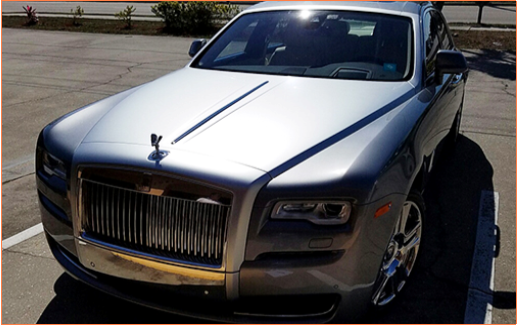 2015 ROLLS
Pre Loss: $223,664
Post Loss: $145,382
DV: $ 78,282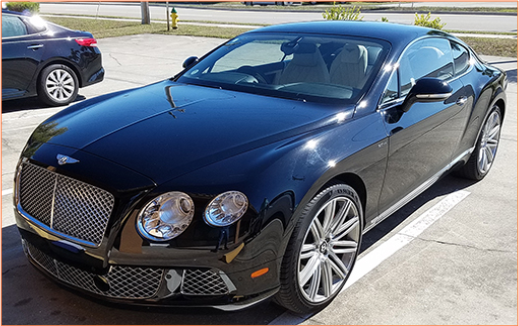 2013 BENTLEY 112953
Pre Loss: $138,202
Post Loss: $ 95,691
DV: $ 42,511
DIMINISHED VALUE CALCULATION
Using the example vehicle picture above on the left of a 2015 Chevrolet Silverado truck the "Pre Loss" value or before the accident value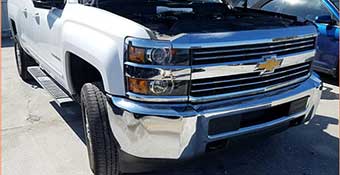 was estimated to be $45,325. Following an accident and after all repairs have been completed by an authorized automobile body shop and paid for by the insurance company this 2015 Silverado truck's resale value has dropped to a "Post Loss" value of $31,727.
This is a lost value on the potential resale of this vehicle of $13,598. By law insurance companies are required to make you whole. Which means, by law, you may be able to file an insurance claim with your insurance company and recover the diminished value or loss value of your vehicle.
STEPS TO FILING A DIMINISHED VALUE CLAIM
After the auto body repairs of your vehicle have been completed, you must have your vehicle visually inspected and appraised by a state certified car or vehicle appraiser.
Ask for a certified copy of your vehicle's appraisal and diminished value estimate
Submit your claim for diminished value or lost value to your insurance company right away
CONTACT US TODAY FOR YOUR DIMINISHED VALUE INSPECTION AND WRITTEN APPRAISAL
Jim Thousand has been buying, selling and trading cars and trucks for more than 40 years. As a NADA Classics, Collectibles and Exotic Car Advisory Board Member he is a state certified diminished value expert.
Here's what we will do for your Diminished Value Claim:
Perform an inspection of the vehicle;
Run comps of the same vehicle;
Prepare an appraisal establishing the pre-accident value;
Provide the paperwork you need to submit to your insurance company to make a claim for your vehicle's diminished value
Your diminished value inspection requires an appointment and in most instances, requires owners to bring their vehicle requiring the appraisal to us. In some cases, Accurate Auto Appraisals can come to you or to where your vehicle may be located, but additional fees may apply. For the very best in diminished value reporting complete our online request form, or for the fastest response and to schedule an appointment call us today at (239) 540-4800.